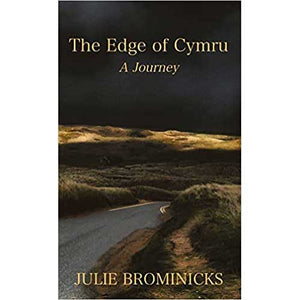 The Edge of Cymru (A Journey)
Regular price
£12.99
£0.00
Julie Brominicks (Author)
In the course of a year Julie Brominicks walked around the edge of Wales, having left her job at the Centre for Alternative Technology. As an English incomer and a Welsh learner with a long association with the country, she was interested in what Wales meant, and how she did, or didn't, fit in to it.
Brominicks' observations of the places and people she discovers around Wales are lively and well-written, although this is her journey (in many senses of that word) the narrative is at least as interested in who she meets and what she sees, especially of 'ordinary life'. 
The Edge of Cymru is a refreshingly new way of looking at place, identity, memory and belonging, especially through an environmental lens. It rewards the reader, whether they are interested in Wales specifically, or the world generally.
---
Share this Product
---
More from this collection