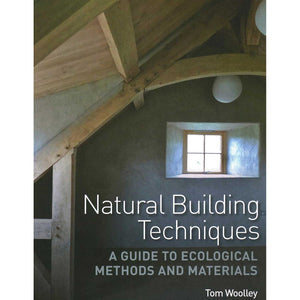 Natural Building Techniques
Regular price
£20.00
£0.00
Tom Woolley (Author)
Natural materials are increasingly being valued for their use in a wide range of techniques and solutions, not just for building cabins in the countryside, but also for housing, schools and city structures.
As the need to respond to climate change becomes a serious requirement for all building projects, so too does our understanding of how these bio-based and renewable materials can help to reduce carbon emissions.
With convincing evidence that natural materials work as well as, if not better than, conventional materials, this helpful guide offers an outline of many of the materials, products and methods of construction that are available, equipping readers with confidence to create healthy, ecological homes.
This comprehensive book will be of interest to self-builders, home owners, architects, housing developers and specifiers, as well as environmentalists, eco builders and campaigners who want to reduce the impact of construction on the planet.
About the Author
Tom Woolley is an architect, educator and builder who has campaigned for the wider use of green and low impact building materials since editing the Green Building Digest in the 1990s.
He has taught in the UK and worldwide, including on CAT's postgraduate degrees and short courses.
---
Share this Product
---
More from this collection